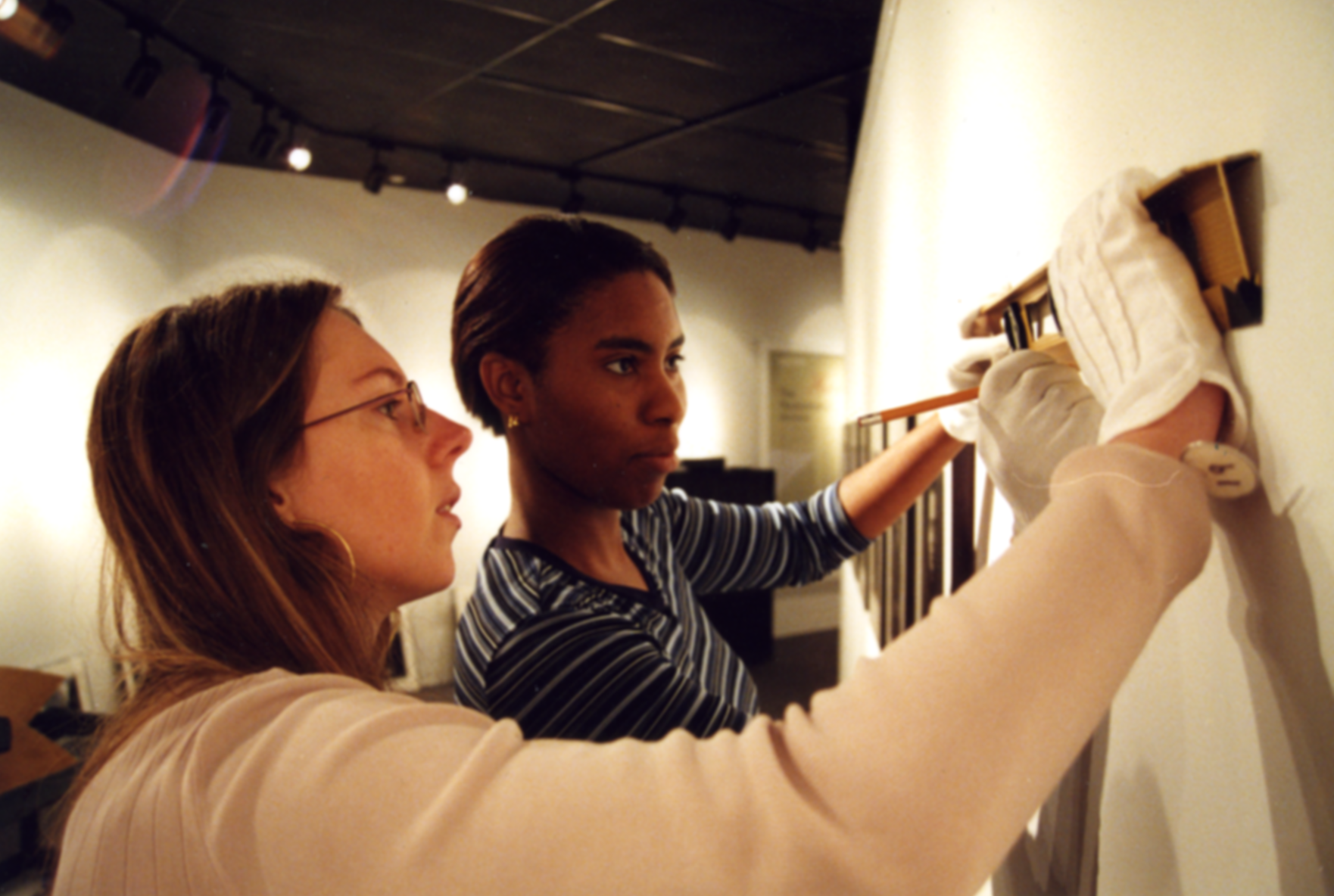 ABOUT THE EXHIBITION
"Getting the Water Right" is the motto and goal of Everglades restoration. The development of South
Florida's coastal communities and agriculture has reduced the Everglades in size by half. Now, the
ecosystem is at risk, threatening the region's water supply, scientifically – and internationally – recognized
subtropical wetlands, and the water rights and ways of life of indigenous and nonindigenous peoples. This exhibition follows water to show how the world's costliest ecosystems restoration initiative is as much a social and cultural project as a scientific one.

ABOUT THE PHOTOGRAPHERAdam Nadel works at the intersections of art, journalism, science, and human rights.
Honors and awards include: New York Foundation for the Arts Fellowship in Photography (2006, 2013), Queens Council of the Arts New Work Grant (2016), Florida Humanities Council funding (2016), Magnum Foundation Emergency Grant (2013), National Science Foundation funding (2012), First Prize at World Press Photo (Sports Feature 2003, Portrait Story 2004) First Place at Pictures of the Year International (News Picture Story 2002, Campaign Picture Story 2004, Portrait Story 2010), a Pulitzer Nomination; New York Times – The Face and Voice of Civilian Sacrifice in Iraq (2006), First
prize at the Project Competition at the Santa Fe's Center (2006), and the AIRIE Residency (2014), among others, and over 2 dozen solo exhibitions around the world in locations such as Chicago's Field Museum, Hotel de Ville, Paris, and the UN Headquarters.
ABOUT THE SCHOLAR
Jessica Cattelino is Associate Professor of Anthropology at the University of California, Los Angeles. She is author of High Stakes: Florida Seminole Gaming and Sovereignty (Duke University Press, 2008), which examines the cultural, political, and economic stakes of tribal casinos for Florida Seminoles and a broader American public. With support from the National Science Foundation, the Wenner-Gren Foundation for Anthropological Research, and the Howard Foundation, she is writing an ethnography of the cultural value of nature in the context of Everglades restoration. Cattelino's scholarship centers on indigenous sovereignty, environment, economy, and settler colonialism.
James Pearson recently accepted the position of Director at the Southeast Museum of Photography, Daytona State College, Daytona Beach, Florida. We appreciate him speaking with us about his new position, and the current exhibition.
Nancy McCrary: James, first we'd like to welcome you back South! Tell us a bit about why you left Florida, your return, and what it means to you.
James Pearson: It's great to be back. I attending grade school and starting high school in South Florida, but at 16 my family moved to North Carolina. I didn't have much say in the matter. After college and graduate school I got my start in academic museums at the Wright Museum of Art at Beloit College. That was a fantastic experience. The exhibitions, programs, and even the operations of the museum all had an educational bent—everything was done with a student presence, and in the interest of training and educating the student body.
When it came time to explore other museum opportunities I gave myself pretty strict guidelines. On a personal level, I limited my search to the southeastern United States because my parents and extended family, as well as my wife's parents and extended family all live between Fort Lauderdale and Atlanta. Professionally, I wanted an academic museum—I find it very rewarding to work alongside students and budding professionals, and I enjoy teaching and mentoring in a museum environment.
Needless to say, I was thrilled to find a museum with a parent institution that prioritizes student experience. Daytona State College's "student first" philosophy is one I emphatically embrace, and after being here even just a short time, one that I can see in action and stand behind. When deciding on the next chapter in my life, it seemed that The Southeast Museum of Photography at Daytona State College hit all my and my wife's "must haves" and promised enough challenges to keep my job exciting and rewarding. Already I can tell you it was the perfect choice for us.
NM: The Southeast Museum of Photography is such a gem of a museum. What long range plans would you like to accomplish?
JP: First I want to recognize the great leadership that came before me. From the museum's founder Dan Biferie to its most recent director Juliana Romnes—that is leadership that encompasses almost 40 years, and I interact with both Dan and Juliana on a constant basis. Likewise, the existing staff is incredible. Christina Katsolis, our education curator, and Alexis Rogers our registrar/collections manager are both professionals at the top of their game, and also represent a decade of the museum's recent history. Transitions can be difficult, but the staff of the museum have managed it with grace and professionalism—its made me feel much more welcomed and empowered than I had imagined.
Obviously, the museum has a way of holding onto the people who really matter to it, and in my long-range planning this "institutional memory" plays a big part. A lot of new directors will try to tear down the past and build new according to their own devices. I would rather build upon the established character of the museum. To emphasize those aspects that work for us, and phase out those that do not.
I've been handed the helm of a ship that has been sailing for quite some time, and the last thing I want to do is run it ashore.
NM: Getting the Water Right: The culture and politics of water in the Everglades with photographer Adam Nadel and anthropologist Jessica Cattelino is on exhibit tnow hrough February 4th. Refresh our memories about the function of the Everglades and what is causing their decline.
JP: This is a great prompt and the exhibit explores this idea in an interesting way—from all sides. Everyone in this issue has an agenda, and they are all advocating for their own interests, sometimes at the expense of other players. What Adam and Jessica have done is to create a space where all parties that are tied to the everglades have a voice, and are given the opportunity to speak. So, the "function" of the everglades varies depending on who's perspective you are referencing. It's easy to find a villain in this drama. But if you want to blame Agriculture for the decimation of the everglades, and suggest that they shut down sugar cane production, or cattle raising, you are threatening the livelihood of millions of Floridians. If your answer includes wildly fluctuating Lake Okeechobee water levels, you are threatening the billion dollar bass fishing industry in this state. Every step can have an upsetting effect on an already unbalanced ecosystem. And there are so many other players—from tourists to snow birds, even non-native species of plants and animals play a role in this very twisted issue.
This exhibit doesn't assign blame, doesn't pick winners or name villains—and it shouldn't. Getting the Water Right is a thermometer for the situation—it shows how important this water is for Florida, how dire the state of the everglades is, and brings all the perspectives together. Like our ecosystem, we are all players in this environment. In lieu of the educational charge of Daytona State College, it's my hope that people will walk out of the museum a little better than when they went in. Getting the Water Right will provide the museum visitor with facts and perspectives so they can better determine where they stand on the issue.
NM: In the literature for this exhibition you talk about the Anthropocene era and human's profound impact on the Earth. Would you please talk about how this relates to the Everglades destruction and restoration?
JP: Simply stated, humans don't just live on this planet. We live in this planet. We are a part of the ecosystem, no matter how far removed we feel. We may not be leaving our shelters in the morning to hunt, fish, gather, and grow our food anymore, but the groceries we buy, the cars we drive, where and how we spend our time has as much a direct impact on the ecosystem as it ever has.
If we look back through history, to understand the relationship between people and the everglades we would have to start with people of the First Nations. The indigenous peoples of Florida utilized and manipulated the everglades to fit their lifestyles, including draining acreage and igniting wild fires—the kinds of things one may consider extreme and destructive, though this level of manipulation and destruction pales in comparison to that of the Europeans who settled here.
From the period following the founding of the United States I've been reading a lot of historic legislation—state and federal surveys and commission recommendations. Something that really stands out for me is the changing rhetoric on the everglades. From the very foundation of Florida as a state, most of the proposals and legislation refer to "reclaiming" the everglades. I'm reading this with 21st century eyes and I think: "reclaim from who or what?" In the mid-19th century 'reclamation' meant to save the land from the swamps. To drain them, make them "useful" for development, for homes, for roads, for trains. These days is seems the rhetoric has changed, and as development has taken over more and more of the everglades, 'reclaiming' the land refers more to turning it back into the swamps it once was.
NM: Photography has been used to promote Florida, from tourism to agriculture, for over 100 years. Is there a body of work on the Everglades you would recommend that would compare it then to now?
JP: I don't know that I could identify a definitive body of work to compare the everglades from then to now. I think one would have to pull photos from across the history of this state, going back to the very beginnings of photography itself. Getting the Water Right would definitely be included.
NM: Can you share with us plans for exhbitions further into 2017? Or, if there is a direction you'd like to take the museum in the next 2-3 years?
JP: 2017 is shaping up to be a pretty stellar exhibition year. I am currently in talks with faculty from the Southeast Center for Photographic Studies at Daytona State College to bring in an internationally renowned landscape photographer for a major exhibition. We are curating from the permanent objects of the collection on some thematic shows, as well as reaching out to regional museums for traveling exhibits. As a director nothing would please me more than to continue to listen to our community, and lead from that demand. Central Florida is a diverse, dynamic, exciting place, and I hope that I can add to that energy.
BIO: James Pearson is the Director at the Southeast Museum of Photography at Daytona State College. Previously he was the Curator and Collections Manager, and Interim Director at the Wright Museum of Art at Beloit College where he lectured in Art History and taught Museum Studies. He has a Master's degree in Art History Criticism from Stony Brook University and a Bachelor's in Studio Art from the University of North Carolina Asheville, with a focus on sculpture and printmaking. He is a father to two young girls and enjoys films, music, and fly fishing with cane rods when he can get away.
The Southeast Museum of Photography is a service of Daytona State College
1200 W. International Speedway Blvd. (Building 1200) Daytona Beach, FL, 32114, (386) 506-4475
Free Admission & Parking
Related
---
Nancy is the Publisher and Founding Editor of South x Southeast photomagazine. She is also the Director of South x Southeast Workshops, and Director of South x Southeast Photogallery. She resides on her farm in Georgia with 4 hounds where she shoots only pictures.
All author posts